I thought that someone might have already brought this up but i did a search with no findings....
but i was wondering if anyone knows if microsoft will ship all versions of windows 7 with both the 32 and 64 bit editions or if it will just be ultimate that they will do this for just like Microsoft currently does with Vista? I pre-ordered Windows 7 Home premium a couple days ago for my laptop but it needs to be 64-bit so i was just wondering if i am going to have to order the 64-bit dvd after i get the software on October 22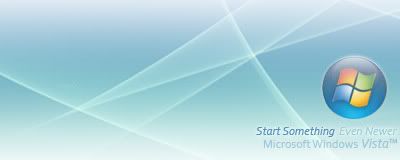 My Desktop: Intel Pentium D 930 3.00 GHz | 2.00 GB DDR2 SDRAM | ECS 945G-M3 Motherboard | MSI Nvidia GeForce 7300GT Video Card | 250GB SATA2 Hard Drive | Windows Vista Ultimate
My School Laptop: HP Pavilion dv5-1235dx | Intel Core 2 Duo T6400 2.00 GHz | 4.00 GB RAM | Intel Graphics Accelerator 4500MHD | 320 GB HDD | Windows Vista Home Premium (Soon to be Windows 7 Home Premium)
Posts: 313
Joined: Sat Sep 18, 2004 12:44 am
Location: Seattle, Washington, USA
---
Hi there,
this is all I know ATM.
More than likely if one buys a W7 Ult, then the DVD will contain a 64-bit as in Vista but I'm not sure.
Everything that irritates us about others can lead us to an understanding of ourselves. -- Carl Jung

eVGA X58 tri-SLI, i7 930 @ 3.8GHz., Corsair 6GB Dominator, Inno3D GTX470, eVGA260
ASUS P8P67 Pro, i7 2600K @4.60 GHz, 8GB RAM, eVGA GTX 460
Community Director
Posts: 7870
Joined: Mon Aug 26, 2002 1:55 am
Location: Laurentians, Quebec
---
Return to General Windows Support
Who is online
Users browsing this forum: No registered users and 0 guests